Even though I'm totally dependent on my smart phone, I still love having a paper calendar hanging in my kitchen so I can see it and hand-write in activities and events. Maybe someday I'll switch to using the calendar on my phone, but I've already filled in my 2013 paper calendar.
I used to use whatever calendar I got for free, usually something ugly with lots of pictures of machines from Jared's work. Then a couple years ago I discovered that talented digital artists create cute calendars and share the files online so poor people like me can print them out.
If you're looking for a free cute calendar for the next year, I'd like to show you some of my faves. I'm so grateful to talented people who share these for free!
*I used their calendars last year. They're so cute!
Waterproof Paper
*This is a nice plain monthly calendar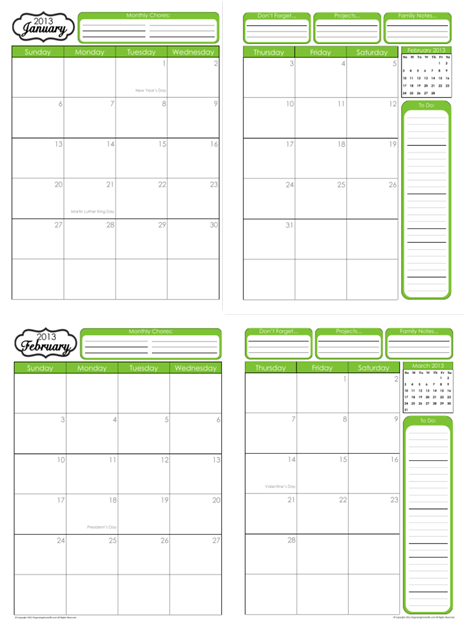 And this is the calendar that I'm using for 2013. It's super cute and has the colors of my kitchen: gray, yellow, and light aqua.