This is Liam. He's our Elf on the Shelf.
Liam came to us a few years ago as a gift from my stepmom. I had never heard of these little dolls before, but it seemed like a fun tradition.
Liam (the name our family gave our elf) came with a book explaining who he is. Basically, he's supposed to be one of Santa's elves who comes to our house to take notice of the kids' behavior and report back to Santa each night. Then in the morning, the elf is hiding in a new place in the house, and the children have to find him.
Since
we downplay the role of Santa in our house
, we don't really emphasize Liam's role as Santa's elf. We simply enjoy watching the kids search for him each morning.
(Other than when they fight over who found him, of course.)
Jared and I have to try to remember to hide our ornery elf each night before we go to bed. By that time of night, we're not feeling very creative. So, I am very excited that I've found several blog posts with ideas for an Elf on the Shelf. If you have one of these little fellows in your house, I hope you find these ideas helpful.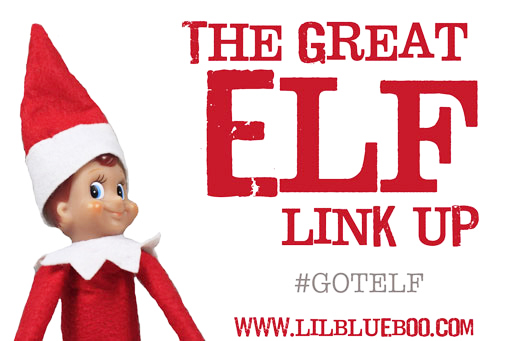 My friend Aimee told me about the website
Elfontheshelfideas.com
. People post pictures of their creative ideas for elves. You can even sign up for daily emails of ideas. It's pretty funny to browse!

Happy elfing!
Jessica